<![if !supportEmptyParas]> <![endif]>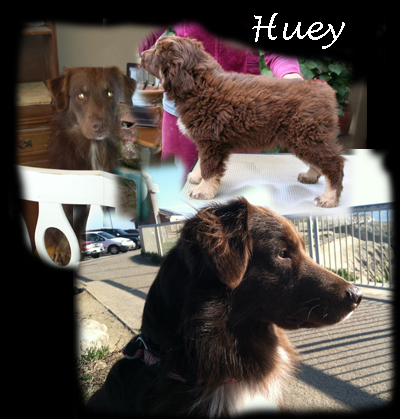 Huey is owned by Deb and Jim Langley. Deb writes:
When Huey's litter arrived I asked Gina if I could come over and "help socialize" the new pups. Of course, that was a great excuse for me to get my puppy fix! I was over the moon when Gina asked if I'd like to take Huey home for a bit. Well, once was not enough, and I came back to get Huey a week later for another visit. I fell in love with the little red man and was sad when Gina moved to Idaho. Gina, always aware of how hard I fell for Huey, gave him to me on my birthday! He joins Kip and Kacie, both Windmill dogs, and is currently in agility training. We're looking forward to a future of great teamwork. From the little training we've done so far, I think I better get new running shoes! Thanks again, Gina, for the best birthday present ever!
<![if !supportEmptyParas]> <![endif]>
<![if !supportEmptyParas]> <![endif]>
© 2006 Windmill Aussies - Kushaiah Internet - All Rights Reserved




Click logo to return home
<![if !supportEmptyParas]> <![endif]>