<![if !supportEmptyParas]> <![endif]>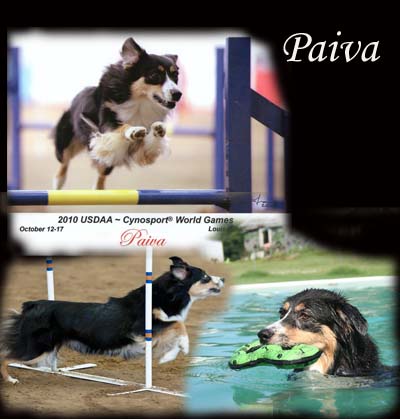 Pai lives in Maryland and is owned and loved by Sally Josselyn. Sally writes:
My darling Paiva....she's a VERY good girl. She has shown an intellectual bent and is already working on her reading and writing. Of course, it was roomie's duvet cover she practiced her writing on. And roomie's book that whetted her appetite for reading :-).
Pai is very good about wiping her feet when she comes inside. So what if she wipes them on us and the furniture! She shows respect for her elders too, helping them get around indoors and out with a firm hold - on their necks!
Paiva also believes in being helpful around the house. She clears the "table" of all the dog bowls after meals and brings them to us for washing. Pai also helps clean the kitchen floor, using a prone Ally as her mop :-).
So, in closing, Paiva is a refined, thoughtful, respectful young lady with impeccable manners - hee hee hee!