<![if !supportEmptyParas]> <![endif]>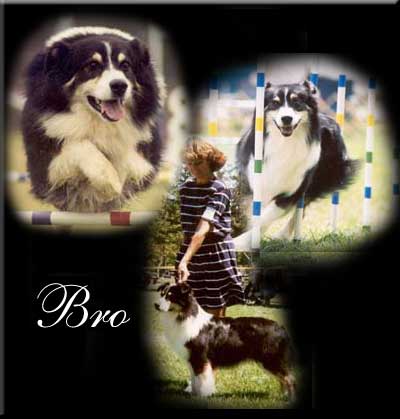 Click here for Bro's Smugmug Gallery



Bro did not care for the confirmation ring. At 4 years of age and 14 points (3 majors) I stopped showing Bro. 2 years later he started his agility training. After competing in agility, Bro returned to the confirmation ring to earn the final point (thank you breeder judge: Donna Wright) for his championship.
Bro loved agility and really blossomed under the positive reinforcement kind of training. He was my first agility dog and together we learned so much. The bond that was created was incredible.
Bro was just shy of 15 when the decision was made (OMG the hardest decision a person can make) to let him go to Rainbow Bridge. He had a non cancerous tumor. It was on his side, open and growing. Due to his age we could not operate. When it finally was too much for Bro we let him go. Sleep well old man....I miss you so much.